BIOGRAPHY OF THE MEMBERS OF ALTERNATIVES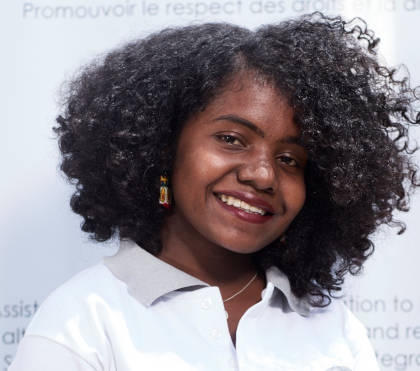 Program Director – Social and Psychological Support
Studies : Internal and international public law.
Motivation : she wants to put her skills and knowledge at the service of the community to combat injustice and social inequality. She is convinced that the development of a country is intimately linked to education.
Quote : « Educate a girl and you educate a whole nation. You educate the world. »
Theresa Kachindamoto
ANDRIANAIVO Hery Mampionona Claudia
Community Program Director
Studies : Internal and International Public Law
Motivation : passionate about Law and Humanist, she fights especially against inequality and inequity in disadvantaged communities. She also seeks to contribute to changes, to actively involve everyone in bringing out the best in them in order to transform their lives.
Quote : « Change is a door that only opens from inside. »
Tom Peters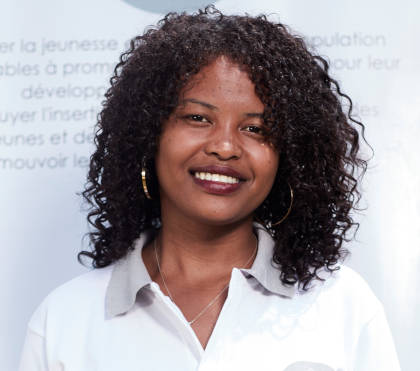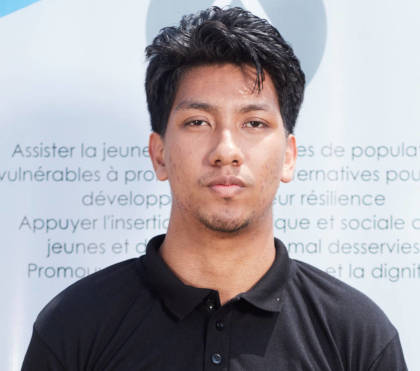 Entrepreneurship Program Director
Studies : Management sciences, international trade sector.
Motivation : to be one of the people who brings hope where all obstacles are present to nullify the chances of development is his driving force and a challenge that he wants to pose to himself. Through Alternatives, he will be able to spread this light that he so desires to bring to others.
Quote : « In hope lies this fundamental belief that every person has the potential to be a force for good. »
Bob Dyla
Financial and Administrative Manager
Studies : Finances et Comptabilité.
Aspiration : rom a young age, he carried out several communities, having witnessed the inequality of children, his goal is to solve this and allow to all children to receive the same treatment.
Quote : « There are always two choices in life : accept the conditions we live in or take responsibility for changing them. »
Mahery Rakotoarimanana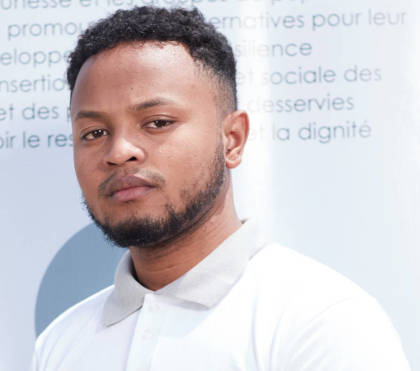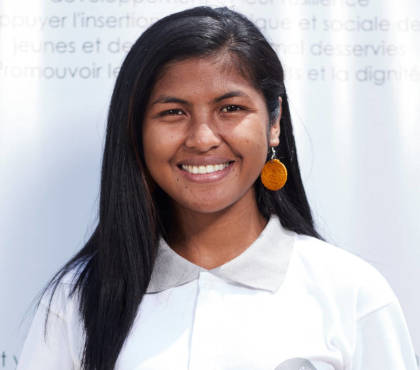 RANDRIANIRINA Mialy Stéphania
Media and External Relations Manager
Studies : Corporate Communication
Motivation : with her determination and willingness to act for her peers, she is willing to contribute to the social and professional integration of vulnerable children and young people. She is convinced that every small action taken brings real and lasting change at the municipal, regional, national and international level.
Quote : « Nothing ensures success more than ensuring the success of someone else. And there is someone waiting for your help and support today. »
Napoleon Hill
Digital Communication Manager
Studies : Marketing and communication
Motivation : tired of hearing that young people will be the future because they are already the future but also the present of the country. Eager to ensure that young people have more responsibility so that they take charge and improve the world so that they can create a better one with their lively, creative and dynamic minds. To break down a wall which has been reserved for a very long time for people of a certain age group, of a certain status, of a certain education and of many other privileges which are peculiar to them.
Quote : « The people who are crazy enough to think they can change the world are the ones who do. »
Steve Jobs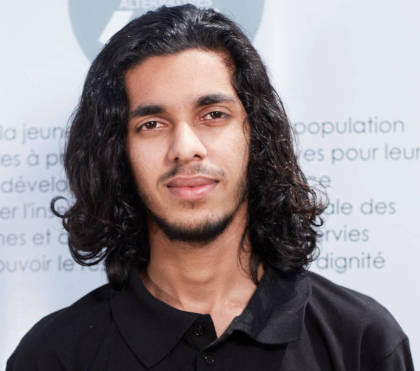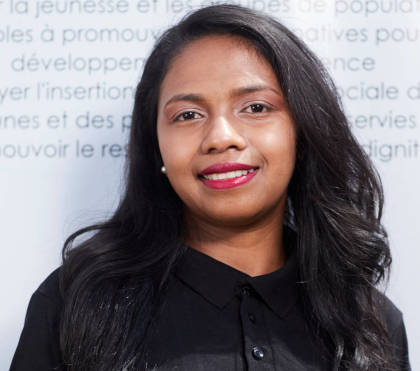 RAZAFINDRAKOTO Mbolanirina
Private Sector Partnership and Mobilization Manager
Studies : International trade, economic and management studies
Motivation : giving a helping hand to people in difficult situations to become the best versions of themselves in order to be the actors of the future that the world needs is more than a duty in its opinion, it is a call for self-actualization. By integrating Alternatives, she will use the expertise she has developed in the relational field within international private sectors to defend the causes that are close to her heart.
Quote : « To every human being have been granted two qualities: power and gift. Power leads man to meet his destiny; the gift obliges him to share with others what is best in him. »
Paulo Coelho
ANDRIAMANAMAHEFA Loharano
Partnership and resource mobilization manager
Studies : Economics study
Motivation : since Alternatives actions focus on the vulnerable population, it aims to help others improve their daily lives and equip young people with the necessary means to achieve their development goals. As a citizen and student in Economics, it is very important to be a development actor. Everyone's participation can contribute to change and development in a country.
Quote : « Pay attention to the hungry, both in this country and around the world. Pay attention to our responsibilities for world peace. We are our brother's keeper. »
George McGovern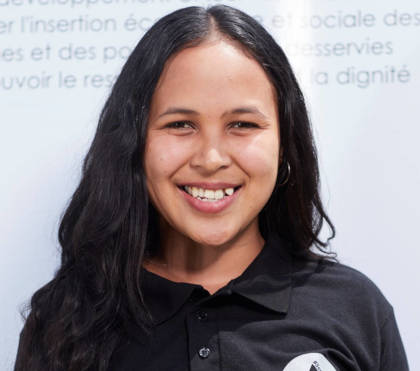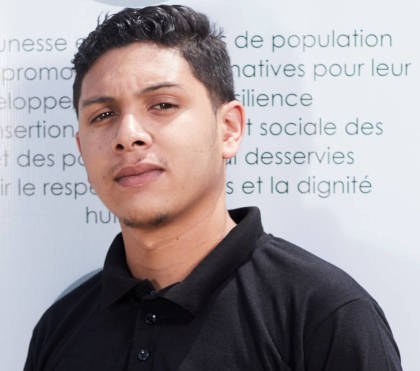 Communication for Behavioral and Social Change Manager
Studies : Fundamental Anthropology.
Motivation : he is convinced that sustainable development requires a better knowledge of people and their environment. By joining Alternatives, he uses his knowledge of anthropology to develop programs and interventions that meet the realities and needs of the community.
Quote : « There are many ways to not be successful, but the safest is never to take risks. »
Benjamin Franklin
RAHELIARISOA Lalaina Beriasy
Monitoring and evaluation manager
Studies : History, Social Science of Development course
Motivation : by joining Alternatives, she hopes to discover her passion and find a springboard for her career. Through the organization, she will be able to serve her neighbor while contributing to the socio-economic development of the country.
Quote : « Real progress comes from each of us and the responsibility we take, because each has a big role to play in the development of our country. »
Lalaina Raheliarisoa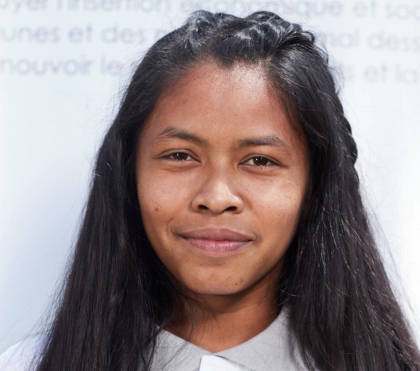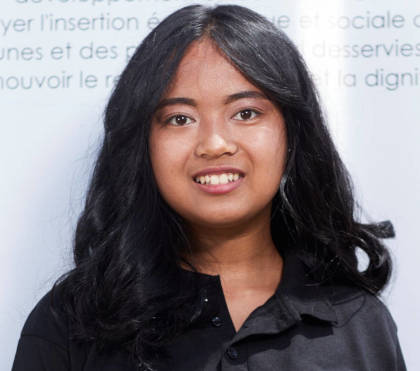 RANDRIAMANANA Rina Nomentsoa
Program Manager – Listening, social and psychological support
Studies : Economics, specializing in macroeconomics and public economics
Motivation : inspired by Amartya Sen and convinced of the importance of equal capabilities, joining Alternatives is an opportunity for her to contribute to the social and economic integration of vulnerable populations. She believes in the importance of mental health in reaching the full potential of each individual.
Quote : « Economic growth without investment in human development is unsustainable – and unethical. »
Amartya Sen
RABETOKOTANY Arivoniaina Fabienne
Program Manager « Leading Change »
Studies : Economics option Development and public economics
Aspiration : she is involved in the organization to ensure that marginalized people can acquire the necessary resources for their social and economic achievements and that they become agents for change and sustainable development.
Quote : « Intellectual freedom is the only guarantee of a scientific and democratic approach to politics, economic development and culture. »
Andreï Dmitrievitch Sakharov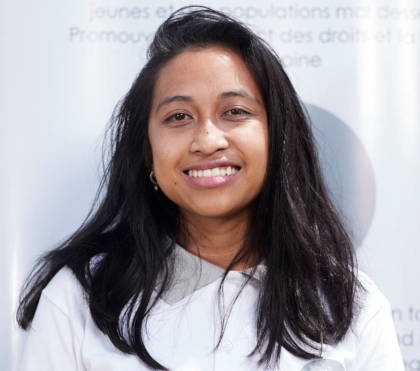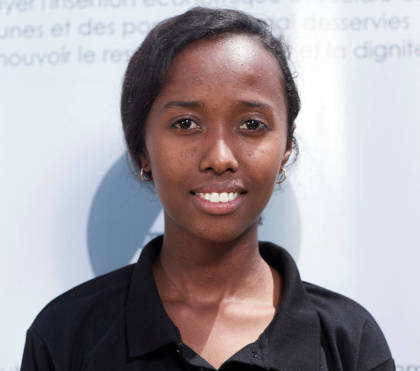 RATOVOSON Hanjatiana Andriamiasina
Responsible for Community Mobilization and support for social reintegration
Studies : History, Social Sciences of Development course.
Motivation : wanting to contribute to the development of her country, she is convinced of the importance of youth in the future of humanity. By integrating Alternatives, she hopes to find her true vocation, and wants to make her skills available to serve the vulnerable population.
Quote : « To be free: it is not only to get rid of its chains: it is to live in a way which respects and reinforces the freedom of the others. »
Nelson Mandela
RANDRIANANTENAINA Stéphane
Program Manager – Entrepreneurship
Studies : Management Science, International Trade course.
Motivation : he is convinced that young people are an opportunity and a driving force for economic development for a country, thanks to initiative and awareness. Through the training provided by ALTERNATIVES for the vulnerable young people in which it takes part, it will be able to help give them the means to exploit and discover their talents in order to ensure their autonomy.
Quote : « By making our light sparkle, we are giving others the opportunity to do the same. »
Nelson Mandela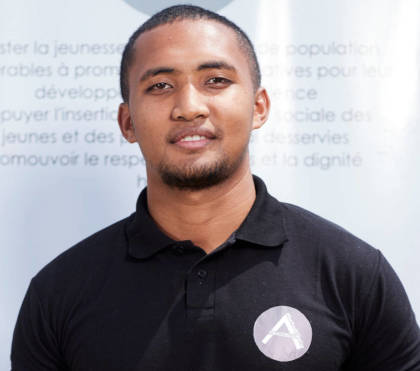 RANAIVOHARIMANANA Todisoa Hasina
Program Manager – vocational training
Studies : Commerce and business management
Motivation : he is convinced that knowing yourself and the environment around you are levers for development. Being passionate about social science and entrepreneurship, Alternatives's favorite fields, he wants to help disadvantaged young people to find themselves, realize their dreams and find their place in society.
Quote : « Every small step brings you towards your goal. Keep confidence, keep hope, live your dreams and keep moving forward. »
Lume
RAJAONARISON Tania Céleste
Program Manager – Social reintegration
Studies : Social Sciences Applied to Development
Motivation : it aims to contribute to the development of cultural and artistic activity, by providing support for talents and making them known in the circles where they are and even internationally. Via Alternatives, which aims to promote self-discovery and entrepreneurship among disadvantaged young people, she will be able to walk towards what she aspires to.
Quote : « Discover your vocation, love what you do, and success will come. »
Tania Rajaonarison