Young people are responsible and autonomous. They actively contribute to sustainable development, and to the promotion of innovative entrepreneurship, sensitive to gender and equity, and concerned about the protection of the planet.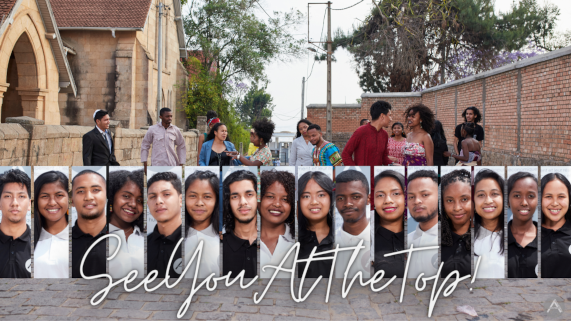 Created in 2020 during the period of COVID-19 by young people engaged and convinced of the importance of supporting their peers, especially underserved and vulnerable young people in remote towns and villages. ALTERNATIVES uses the "Human Centered Design" (HCD) approach or commonly referred to as "user-centered design." This approach consists of creating a framework that integrates a set of practices to understand the users, their needs, their constraints, their behaviors in order to develop a deep empathy, generate several ideas to help solve the problems of a community and shifting paradigm.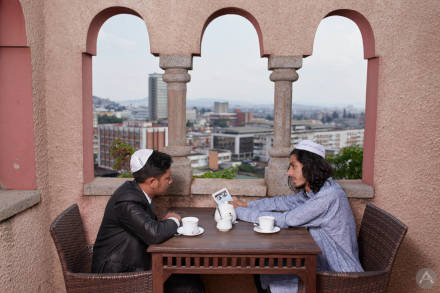 Each of our interventions is based on paradigm shifting techniques, in particular the promotion of the equitable participation of young people aware of the place of humans in holocene era, in shaping themselves the changes that they; willing to promote communities' resilience, propose innovative solutions, to enable their empowerment and to inspire political change for sustainable development concerned with the protection of the planet.
As an organization, we believe it is imperative to empower young people, women and marginalized people in social and economic plans, especially in the wake of deleterious effects of climate change which disproportionately affects them. ALTERNATIVES is the home for changemakers who dream of making their ideas for social justice and equality come true.
All our programs will be aimed at youth development and all actions are non-profit social types.
Is a program to create decent jobs and set up a Village Saving and Loan Association (VSLA) for female sex workers from different regions of Madagascar. The program consists of initiating participants in the techniques of managing income-generating activities, concerned with the environment, then training them to set up a credit and savings system to sustain their activities.
Is a transformational leadership program for young people between 16 and 24 years old from disadvantaged backgrounds, the program consists of introducing young people to leadership and personal development techniques, also pushing them to create micro-projects and at the end introduce them to the use of digital channels to communicate their project.
Is a capacity building program for youth organizations and key populations in advocacy for better access to reproductive health, the fight against stigma and discrimination to address HIV, the elaboration and submission of "Shadow reports", understanding the mechanisms and human rights protection bodies in Africa.
Is a support program for young entrepreneurs and rural cooperatives on techniques for improving and sustaining professional activities.
Creation of decent jobs and support the development of micro-projects led by young people, in the holocene era.
Capacity building of grassroots organizations on advocacy tools for human rights and for the protection of the planet.
Improved access to SRHR for young people and marginalized communities.